Shifting Perceptions and Inspiring Minds
Introductions are important.  This is why we rely so heavily on referrals and recommendations from trusted sources.   First we probably want to know about professional credentials.    And once you have those, learning someone's back-story can help you determine if their personality will be a good fit for you and your organization. 
Faith Wood's Professional Credentials
Faith is a certified leadership and performance coach who graduated from Dalhousie University. She holds a certificate from Mount Royal University in alternative dispute resolution. She is a successful and accomplished Author including fiction and nonfiction works. She is a certified international speaker and an experienced mediator.  Her careers have spanned health care, law enforcement, airlines, and government. 
Faith believes in using story telling to enhance communications. Why? Have a listen below.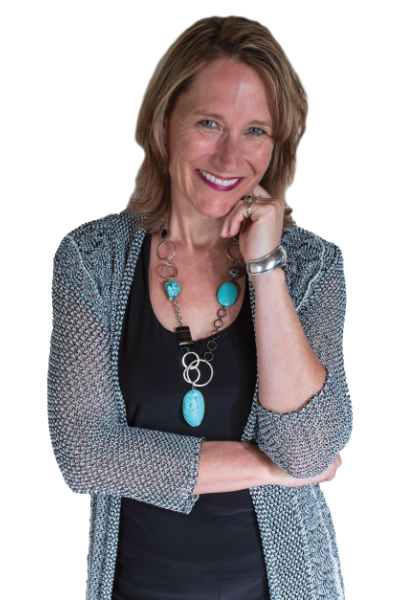 Inspiring Minds Consulting – Empowering Leaders and Teams in Conflict Management and Communication
About Us: Inspiring Minds Consulting is a leading consultancy firm dedicated to transforming conflict into opportunity and fostering effective communication within service-focused industries, with a primary focus on government and healthcare sectors. We specialize in providing comprehensive conflict management solutions and communication strategies tailored to the unique challenges faced by organizations that cannot terminate their clients or colleagues. Our mission is to empower leaders and teams to thrive in high-stakes environments, driving positive change and sustainable growth.
Services Offered:
Conflict Resolution and Mediation: Expert guidance in resolving complex conflicts to build harmonious and productive work environments.
Communication Strategies: Customized communication plans that enhance understanding and collaboration among team members and stakeholders.
Leadership Development: Empowering leaders with conflict resolution skills to lead by example and inspire their teams.
Team Building and Training: Innovative workshops and training sessions to strengthen team dynamics and foster a culture of open communication.
Coaching for Conflict Management: One-on-one coaching to equip individuals with practical conflict resolution techniques.
We primarily serve service-focused industries, with a strong emphasis on the government and healthcare sectors. Our expertise is tailored to address the unique challenges faced by organizations in these industries, where client and colleague relationships are critical for success.
We work with organizations of various sizes, ranging from medium-sized businesses to large enterprises. Our strategies can be adapted to suit the needs of teams and leaders in diverse company structures.
Inspiring Minds Consulting operates nationwide, providing conflict management and communication services throughout Canada and the United States. We are committed to assisting organizations across different regions in enhancing their operational efficiency and team dynamics.
Why Choose Inspiring Minds Consulting:
Specialized Expertise: Our consultants have in-depth knowledge and experience in dealing with conflict and communication challenges specific to government and healthcare industries.
Customized Solutions: We understand the uniqueness of each organization and tailor our strategies to suit their distinct needs and objectives.
Proven Results: Our track record of successfully resolving conflicts and fostering better communication speaks for itself.
Sustainable Outcomes: We aim for long-term solutions that promote positive change and growth.
Client-Centered Approach: We collaborate closely with our clients, ensuring their values and goals are at the heart of our interventions.
Experienced Team: Our consultants are highly skilled professionals with a passion for empowering leaders and teams.
Inspiring Minds Consulting is the partner of choice for organizations seeking to overcome conflict challenges and unlock the full potential of their teams. Contact us today to embark on a transformative journey towards effective communication and sustainable success.
Value-Added Benefit: Certified Master DISC Trainers
At Inspiring Minds Consulting, our commitment to delivering exceptional services goes beyond conventional conflict management and communication solutions. As a value-added benefit, our team of consultants are certified Master DISC trainers, equipped with specialized expertise in harnessing the power of DISC assessments to enhance team dynamics and leadership effectiveness. 
What is DISC? 
DISC is a widely recognized behavioral assessment tool that provides valuable insights into individual and team behavior. It categorizes behavioral traits into four main styles: Dominance (D), Influence (I), Steadiness (S), and Conscientiousness (C). Understanding these behavioral styles allows individuals and teams to develop stronger self-awareness, improve communication, and foster more productive working relationships.
The Power of Master DISC Trainers: 
Our consultants have undergone rigorous training and attained the prestigious Master DISC Trainer certification. This demonstrates their deep understanding of DISC assessments and their ability to leverage this powerful tool effectively within organizations. By incorporating DISC assessments into our conflict management and communication programs, we bring an added layer of value to our services.
 Benefits of DISC in Conflict Management and Communication:
Improved Communication: DISC assessments help team members understand their communication styles and preferences, enabling them to adapt and communicate more effectively with others. This leads to reduced misunderstandings and conflicts, fostering a more harmonious work environment.
Enhanced Team Dynamics: By identifying individual behavioral styles, DISC facilitates better collaboration and appreciation of diverse strengths within the team. This promotes a sense of unity and mutual respect among team members.
Informed Leadership: DISC empowers leaders with valuable insights into their team members' motivations and communication preferences. Armed with this knowledge, leaders can adapt their leadership style to better engage and inspire their teams.
Conflict Resolution Insights: Understanding the behavioral tendencies of individuals involved in a conflict provides a deeper understanding of the underlying issues. This enables our consultants to craft targeted conflict resolution strategies that address the root causes effectively.
Increased Self-Awareness: DISC assessments encourage self-reflection and self-awareness among employees, leading to personal growth and improved emotional intelligence. 
Our Commitment to Your Success: 
As certified Master DISC trainers, our consultants are dedicated to unlocking the full potential of your organization. By integrating DISC assessments into our conflict management and communication programs, we provide you with invaluable tools to create a more cohesive, communicative, and high-performing team.
Experience the transformative power of our Master DISC trainers and their unique ability to align your organization for long-term success. Choose Inspiring Minds Consulting for comprehensive conflict management and communication solutions enhanced by the insights of DISC assessments. Let us partner with you on your journey to a more harmonious and thriving workplace.
Introducing Faith Wood
A trainer and business consultant for organizations as well as an international speaker and motivator, Faith is the principal of Inspiring Minds Consulting. Her career as a constable and a court appointed mediator have helped her develop significant experience in problem solving while appreciating the importance of emotional wellness. Sharing her experiences and her education within her inspirational communication style, makes it easy for audiences to engage and integrate her techniques and ideas. 
Faith speaking on the topic of Civility
Why? Because she is relatable.
Audiences quickly recognize that she has been where they are.
Faith has proven solutions for helping struggling leaders build a culture that minimizes unnecessary stress, conflict, and upheaval. Faith clearly demonstrates how to break through resistance and roadblocks to change while building confidence and personal accountability.  This ultimately leads to a more successful bottom line.
After all, that's the point – isn't it?
Faith's Back Story
Faith was born in the Yukon, the first part of a matching set.  Feisty, and with an insatiable curiosity right from birth, she was constantly getting into situations that made her parents cringe.  She was the first to test why one should not touch the flame of a burning candle and (at 4) caused quite a commotion when she climbed the fence to see what was so dangerous about the Bull.   
Her family moved to Manitoba by the time the girls were ready for grade school.  The twins were an inseparable team and nearly impossible to tell apart.  Twins were rarer in those days.  And as a result, the girls always felt like they did not quite fit in.
Report cards came home quarterly and Faith's always included some reference to how much she could learn if she talked less in class.  (Perhaps this was the precursor to the speaking career).  Apparently, Faith has always asked lots of questions.
As a teenager, she joined air cadets.  Headed to the Gimli Gliding School and secured a gliding pilot licence.  She also caught the eye of her flight Instructor.
At 18, she became a Mom and got serious about creating stability for her little family.  She went to College, got a job in a medical clinic, and eventually followed that Pilot west to Alberta.   Securing a job in baggage claim for an international airline, her talent for conflict resolution first became apparent.   
By 24, she was on her own with three little mouths to feed.  This is where her tenacity and skill at problem solving really started to shine.
Working at a hospital during the day and taking minutes for council meetings in the evenings, she scraped up the money to purchase a home.   Secured a career as a patrol officer and eventually met the gentle man she has been married to for over 25 years.
Faith has a thirst for knowledge.  She never stops investigating new learning opportunities and consistently raises her hand for every opportunity to expand working knowledge and insight.  She became President of her law enforcement Association and then of the Calgary Chapter of the Canadian Association of Professional Speakers.   Recognized for her skill in leadership, Faith has received several awards of excellence by her peers and her community.   
In 2004, Faith started Inspiring Minds and began advising colleagues how to navigate the tricky parts of human stress and conflict.   Her training programs have been adopted and endorsed by several provincial governments and the learnings shared in 5 countries.
She may be a bit unorthodox for some, but when you find yourself craving some creative problem solving, unleashing the power of Faith may be precisely what you and/or your team needs.