Shifting Perceptions and Inspiring Minds
Introductions are important.  This is why we rely so heavily on referrals and recommendations from trusted sources.   First we probably want to know about professional credentials.    And once you have those, learning someone's back-story can help you determine if their personality will be a good fit for you and your organization. 
Faith Wood's Professional Credentials
Faith is a certified leadership and performance coach who graduated from Dalhousie University. She holds a certificate from Mount Royal University in alternative dispute resolution. She is a successful and accomplished Author including fiction and nonfiction works. She is a certified international speaker and an experienced mediator.  Her careers have spanned health care, law enforcement, airlines, and government. 
Faith believes in using story telling to enhance communications. Why? Have a listen below.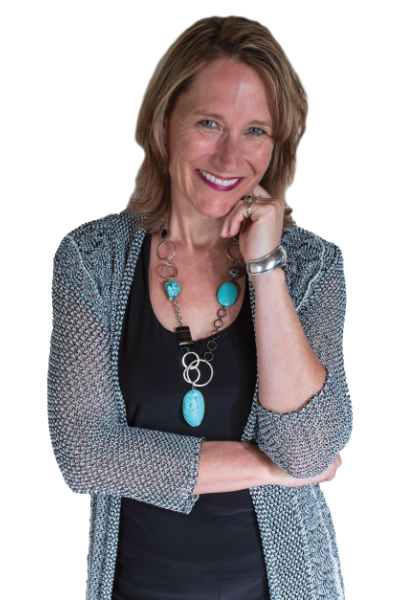 Faith's Back Story
Faith was born in the Yukon, the first part of a matching set.  Feisty, and with an insatiable curiosity right from birth, she was constantly getting into situations that made her parents cringe.  She was the first to test why one should not touch the flame of a burning candle and (at 4) caused quite a commotion when she climbed the fence to see what was so dangerous about the Bull.   
Her family moved to Manitoba by the time the girls were ready for grade school.  The twins were an inseparable team and nearly impossible to tell apart.  Twins were rarer in those days.  And as a result, the girls always felt like they did not quite fit in.
Report cards came home quarterly and Faith's always included some reference to how much she could learn if she talked less in class.  (Perhaps this was the precursor to the speaking career).  Apparently, Faith has always asked lots of questions.
As a teenager, she joined air cadets.  Headed to the Gimli Gliding School and secured a gliding pilot licence.  She also caught the eye of her flight Instructor.
At 18, she became a Mom and got serious about creating stability for her little family.  She went to College, got a job in a medical clinic, and eventually followed that Pilot west to Alberta.   Securing a job in baggage claim for an international airline, her talent for conflict resolution first became apparent.   
By 24, she was on her own with three little mouths to feed.  This is where her tenacity and skill at problem solving really started to shine.
Working at a hospital during the day and taking minutes for council meetings in the evenings, she scraped up the money to purchase a home.   Secured a career as a patrol officer and eventually met the gentle man she has been married to for over 25 years.
Faith has a thirst for knowledge.  She never stops investigating new learning opportunities and consistently raises her hand for every opportunity to expand working knowledge and insight.  She became President of her law enforcement Association and then of the Calgary Chapter of the Canadian Association of Professional Speakers.   Recognized for her skill in leadership, Faith has received several awards of excellence by her peers and her community.   
In 2004, Faith started Inspiring Minds and began advising colleagues how to navigate the tricky parts of human stress and conflict.   Her training programs have been adopted and endorsed by several provincial governments and the learnings shared in 5 countries.
She may be a bit unorthodox for some, but when you find yourself craving some creative problem solving, unleashing the power of Faith may be precisely what you and/or your team needs.