Are you ready to do more than just show up?

It's time to make your mind work for you, rather than against you. Faith Wood is a professional speaker, corporate entertainer, and coach that can present you with the tools for successful thinking. Whether you're an individual looking to take control of your life and perceptions, or a corporation looking for the highlight of your next event, all you need is a little bit of Faith.
Inspire Lasting Change
Faith's engaging stage presence and masterful storytelling will have audiences laughing all the while presenting them the tools needed to acknowledge their current perceptions, and begin to shift the patterns that create them. With a take-home message and real life applications, it's an experience you and your team will be talking about for years to come.
People need a compelling reason to follow your lead

Are you capturing their attention?  Fascinating them with your messaging?   Inspiring them and being present?  Provoking their curiosity?
Every time you communicate, you face three distinct threats.  No matter what language you speak, no matter what your gender or religion or culture, we are hardwired to respond the same way to certain types of messages.
Often the factors that we think influence and persuade our behavior is very different to the realities of what does.  I can help you sort it out.
Meet Faith
Shifting Perceptions and Inspiring Minds

Faith Wood is a gifted speaker who has years of experience cracking the code of communication. Born a twin, she was part of a team from the beginning, and understands what can cause disharmony. So often there is a disconnect between what is being said, and what is effectively wanting to be said- and our relationships can take a toll for it.
Through years of experience in law enforcement, Faith combines her frontline experiences in de-escalation with pattern detection and effective communication. You can strengthen connections and improve teamwork through influential decision making and problem solving, but it can be tough to get there on your own. It may be time to bring in a little bit of Faith.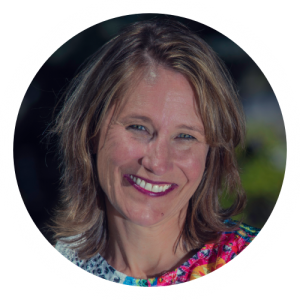 Faith Wood
Certified Speaking Professional
"Her unique ability to engage all of our employees with her personalized and interesting stories was evident in the comments we received from our employees in all departments… "awesome speaker" … "best day we've ever had" … "second to none" … "really enjoyed myself" … "informative" … "engaging".  Faith's high-energy presentations were the highlights of our day!  Thanks again, Faith.  Employees are still talking about how great the day went and the quality of your presentations."
-G. Croken, Lacombe County Health & Safety Day (Alberta, CA)
"You have given me the courage to stand up tall and take things to the next level  which is something I have always wanted to do but felt like I lacked the knowledge, you however see me as more than that and for that I thank you."  B. Mead
"Working with Faith was not like any other experience I had ever had – she was masterful at recognizing what needed to change and inspired me to make the shift."  T. Merryfield
The latest from my Blog...