Without Communication, there is no relationship;
Without a relationship, there is no one to collaborate with or lead

(and it gets lonely out there)



Without attention, there is no reason to continue.
Clues that alert you the relationship or communication could use some support:
You are a person with a title but feel like you have little influence as a parent, boss, supervisor or partner;
You are working on a team with folks who show up for work everyday, but quit working a long time ago;
Your messages appear to be falling flat and lacking that inspirational quality;
Your requests are not being followed;
You feel invisible, overlooked or unheard.
People need a compelling reason to connect with you.

Your teams are so caught up in their own SH*T that service levels are compromised;
Negative energy is permeating your space;
FEAR is preventing you from making a change;
You feel neglected, disrespected and/or overwhelmed;
You are losing money because you cannot get everyone on the same page;
You are frustrated!
Who is Faith?
Faith Wood is on a mission to transform the way we communicate, connect and contribute. Combining a keen expertise in conflict de-escalation, pattern detection, and influential communication (forged on the front lines of law enforcement and global consulting), she has literally "cracked the code" on what it takes to strengthen relationships and improve communications across all levels.
Influential communication skills are the glue that help strengthen your collaborations with others and improve teamwork, decision making and problem-solving. Every time you communicate, assume that people will 'show & tell' you everything you need to know within the first few minutes of connecting with them. Therefore, it is important to develop awareness around all those hidden clues.
Faith shares the skills that re-engage battle-weary leaders and their teams.  Is it time to invest in a little Faith?
If you are looking for an engaging and interactive presentation for your next meeting or event, it's time you brought in a bit of Faith!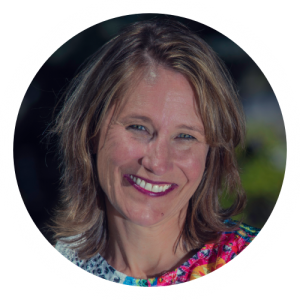 Faith Wood
Certified Speaking Professional
"Her unique ability to engage all of our employees with her personalized and interesting stories was evident in the comments we received from our employees in all departments… "awesome speaker" … "best day we've ever had" … "second to none" … "really enjoyed myself" … "informative" … "engaging".  Faith's high-energy presentations were the highlights of our day!  Thanks again, Faith.  Employees are still talking about how great the day went and the quality of your presentations."
-G. Croken, Lacombe County Health & Safety Day (Alberta, CA)
"You have given me the courage to stand up tall and take things to the next level  which is something I have always wanted to do but felt like I lacked the knowledge, you however see me as more than that and for that I thank you."  B. Mead
"Working with Faith was not like any other experience I had ever had – she was masterful at recognizing what needed to change and inspired me to make the shift."  T. Merryfield