The Decklin Kilgarry Series
Due to an unanticipated life change, when Decklin Kilgarry decided to leave behind his career as a Washington D.C. homicide detective, he never considered what might take its place. He also didn't anticipate his two-decade marriage hitting the skids. So, with memories to accompany him, he travels to Ireland to visit distant family, only to become embroiled in international manipulation, murder, and mystery. It was then he had to decide—jump back into the murder game? Or, pack away his former life, never giving it a second thought?
Faith Wood's Decklin Kilgarry Suspense Mystery Series again immerses and engages readers with her multi-award winning suspense mystery style. Fast-paced and impossible to put down, Decklin Kilgarry's return to crime as a consultant delights readers with his insight and irrepressible style, intriguing readers while sweeping them away to a different time and place if only for an hour or two. Appropriate for young adult and adult readers, Wood again makes good on her promise to weave a story anyone can read!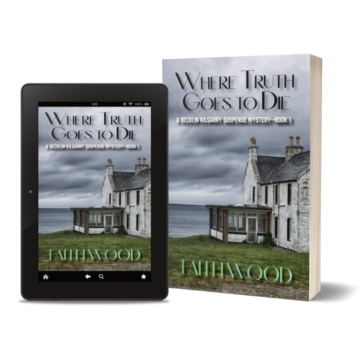 To many, Shannon's was the quintessential Irish pub—a brawl or two wasn't out of the question, especially when interlopers decided to take matters into their own hands. The place where fishermen chose to meet, the fragrance of gutted fish was first to greet those brave enough to open the door. Most important? Tourists weren't particularly […]
Novels

Self Help Books